Click on the title of the teaching to get full access to any notes, audio, and/or video associated along with the Scriptures covered.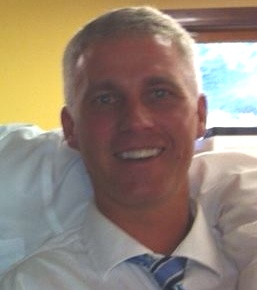 Toldot 2
Taught by
Bryan Ussatis, February 22, 2014
Genesis 27:1-29, Isaiah 46:3-11, Hebrews 11:17-22
Part of the Triennial Torah Cycle series, Taught at a Shabbat service
Genesis 27:1–29 (Listen)
27:1 When Isaac was old and his eyes were dim so that he could not see, he called Esau his older son and said to him, "My son"; and he answered, "Here I am." 2 He said, "Behold, I am old; I do not know the day of my death. 3 Now then, take your weapons, your quiver and your bow, and go out to the field and hunt game for me, 4 and prepare for me delicious food, such as I love, and bring it to me so that I may eat, that my soul may bless you before I die."
5 Now Rebekah was listening when Isaac spoke to his son Esau. So when Esau went to the field to hunt for game and bring it, 6 Rebekah said to her son Jacob, "I heard your father speak to your brother Esau, 7 'Bring me game and prepare for me delicious food, that I may eat it and bless you before the LORD before I die.' 8 Now therefore, my son, obey my voice as I command you. 9 Go to the flock and bring me two good young goats, so that I may prepare from them delicious food for your father, such as he loves. 10 And you shall bring it to your father to eat, so that he may bless you before he dies." 11 But Jacob said to Rebekah his mother, "Behold, my brother Esau is a hairy man, and I am a smooth man. 12 Perhaps my father will feel me, and I shall seem to be mocking him and bring a curse upon myself and not a blessing." 13 His mother said to him, "Let your curse be on me, my son; only obey my voice, and go, bring them to me."
14 So he went and took them and brought them to his mother, and his mother prepared delicious food, such as his father loved. 15 Then Rebekah took the best garments of Esau her older son, which were with her in the house, and put them on Jacob her younger son. 16 And the skins of the young goats she put on his hands and on the smooth part of his neck. 17 And she put the delicious food and the bread, which she had prepared, into the hand of her son Jacob.
18 So he went in to his father and said, "My father." And he said, "Here I am. Who are you, my son?" 19 Jacob said to his father, "I am Esau your firstborn. I have done as you told me; now sit up and eat of my game, that your soul may bless me." 20 But Isaac said to his son, "How is it that you have found it so quickly, my son?" He answered, "Because the LORD your God granted me success." 21 Then Isaac said to Jacob, "Please come near, that I may feel you, my son, to know whether you are really my son Esau or not." 22 So Jacob went near to Isaac his father, who felt him and said, "The voice is Jacob's voice, but the hands are the hands of Esau." 23 And he did not recognize him, because his hands were hairy like his brother Esau's hands. So he blessed him. 24 He said, "Are you really my son Esau?" He answered, "I am." 25 Then he said, "Bring it near to me, that I may eat of my son's game and bless you." So he brought it near to him, and he ate; and he brought him wine, and he drank.
26 Then his father Isaac said to him, "Come near and kiss me, my son." 27 So he came near and kissed him. And Isaac smelled the smell of his garments and blessed him and said,
"See, the smell of my son
is as the smell of a field that the LORD has blessed!
28 May God give you of the dew of heaven
and of the fatness of the earth
and plenty of grain and wine.
29 Let peoples serve you,
and nations bow down to you.
Be lord over your brothers,
and may your mother's sons bow down to you.
Cursed be everyone who curses you,
and blessed be everyone who blesses you!"

(
Isaiah 46:3–11 (Listen)
3 "Listen to me, O house of Jacob,
all the remnant of the house of Israel,
who have been borne by me from before your birth,
carried from the womb;
4 even to your old age I am he,
and to gray hairs I will carry you.
I have made, and I will bear;
I will carry and will save.
5 "To whom will you liken me and make me equal,
and compare me, that we may be alike?
6 Those who lavish gold from the purse,
and weigh out silver in the scales,
hire a goldsmith, and he makes it into a god;
then they fall down and worship!
7 They lift it to their shoulders, they carry it,
they set it in its place, and it stands there;
it cannot move from its place.
If one cries to it, it does not answer
or save him from his trouble.
8 "Remember this and stand firm,
recall it to mind, you transgressors,
9 remember the former things of old;
for I am God, and there is no other;
I am God, and there is none like me,
10 declaring the end from the beginning
and from ancient times things not yet done,
saying, 'My counsel shall stand,
and I will accomplish all my purpose,'
11 calling a bird of prey from the east,
the man of my counsel from a far country.
I have spoken, and I will bring it to pass;
I have purposed, and I will do it.

(ESV)
Hebrews 11:17–22 (Listen)
17 By faith Abraham, when he was tested, offered up Isaac, and he who had received the promises was in the act of offering up his only son, 18 of whom it was said, "Through Isaac shall your offspring be named." 19 He considered that God was able even to raise him from the dead, from which, figuratively speaking, he did receive him back. 20 By faith Isaac invoked future blessings on Jacob and Esau. 21 By faith Jacob, when dying, blessed each of the sons of Joseph, bowing in worship over the head of his staff. 22 By faith Joseph, at the end of his life, made mention of the exodus of the Israelites and gave directions concerning his bones.
(ESV)
Other recent teachings at Tabernacle of David:
Back to all teachings